In Store Services
In Store Services
Doctors Pools has a fully stocked retail store located at 315 Larkfield Road, East Northport, NY, which is open year round for your convenience. We carry a full range of pool supplies – accessories, chemicals, and pool toys. We repair pumps, filters, and automatic pool cleaners IN-HOUSE. We have certified technicians available to repair your pool equipment to keep your pool clean and running like new! Bring in your equipment today!
We Are An Authorized Dealer of Pro-Team and Natural Chemistry pool chemicals.
In addition to sales, the Doctors Pools retail store is also an authorized service center for the following brands –
Authorized Service Center –
• Aquabot Automatic & Robotic Pool Cleaners
• Polaris Pool Cleaners
• Fibre Stars Lighting
Authorized Service and Warranty Center –
• Tiger Shark
The Backyard Card from Doctors Pools
Come in to our store and sign up for our "Backyard Card," our new customer rewards program!  Spend $500.00 and get a $20.00 off coupon for your next in-store purchase. Simply ask for one at check-out…and don't forget to give us your email address for additional money-saving coupons!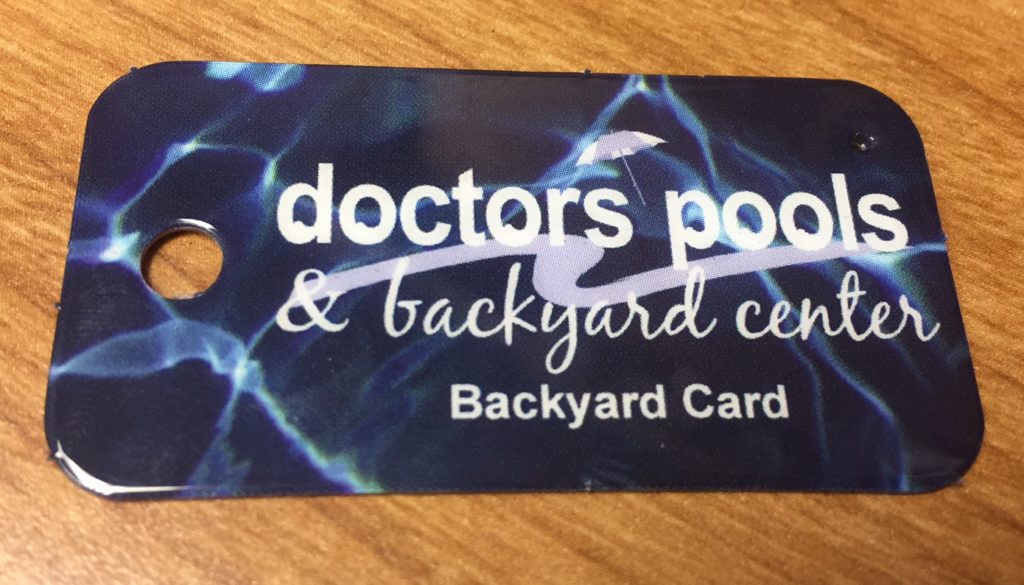 Our store is conveniently located at 315 Larkfield Road, East Northport, NY 11731. Call us at 631-368-1500 or email us at info@doctorspools.com if you have any questions.